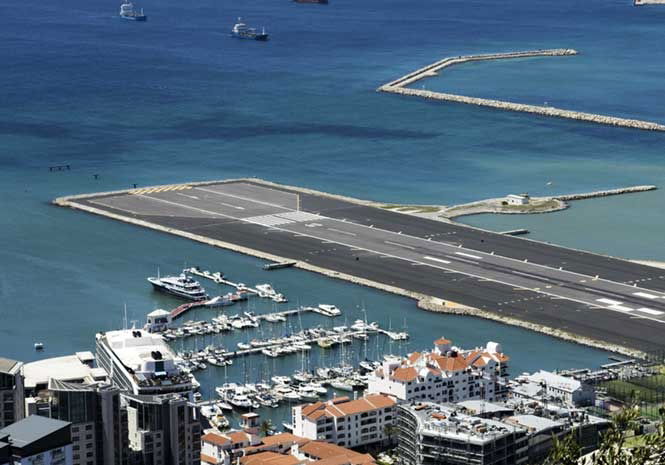 GIBRALTAR INTERNATIONAL AIRPORT reopened today (Sunday) after it was closed due to storm damage yesterday.
The Rock's government tweeted that the airport was 'open for business – weather permitting' after the Ministry of Defence had done work on key infrastructure.
Gibraltar's airport was closed on Saturday and flights were diverted to Malaga's Costa del Sol airport in Spain after suffering damage from strong winds.
The runway at the airport is owned by the Ministry of Defence for use by the Royal Air Force as RAF Gibraltar.
Commercial airlines use the civilian-operated terminal.