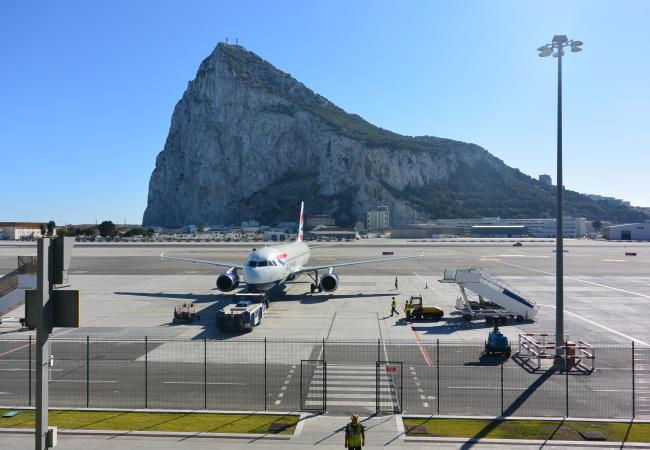 DAMAGE to infrastructure from heavy winds has forced the closure of Gibraltar International Airport this afternoon (Saturday).
All flights to the Rock have been diverted to Malaga airport on the Costa del Sol in Spain.
The British overseas territory's government said that passengers on departing flights should check in as normal but would then be taken by coach to Malaga to board their flights.
Passengers on incoming flights will be offered a coach transfer from Malaga to Gibraltar. Anyone expecting to meet a passenger should allow for approximately two hours after the scheduled time of arrival to allow time for the coach transfer.
The runway at the airport is owned by the Ministry of Defence for use by the Royal Air Force as RAF Gibraltar. Civilian operators use the civilian-operated terminal. National Air Traffic Services hold the contract for the provision of air navigation services at the airport.
The government statement did not specify what Ministry of Defence infrastructure equipment had been damaged at the airport or when the airport is expected to re-open.
UPDATE – March 4, 2018: Gibraltar airport reopens after storm damage closure