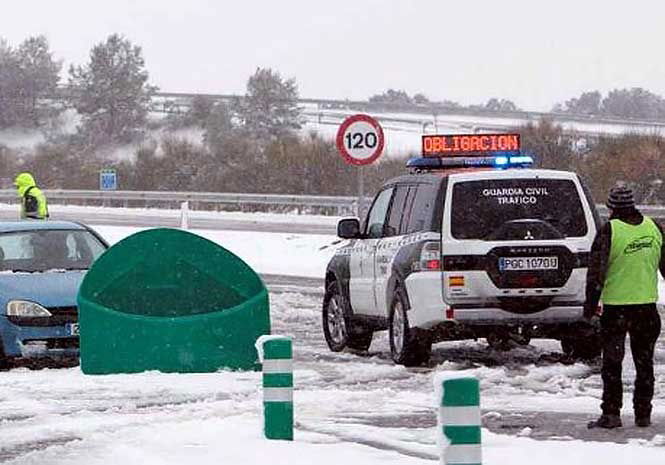 HEAVY snow, rain and gale force winds have left a trail of destruction across Spain that has led to traffic restrictions, flight delays and cancellations and, sadly, six deaths.
A man died in Galdakao (Bizkaia) after slipping on ice and banging his head on the pavement.
In Hinojos (Huelva) a council worker died when he was struck by a tree branch he was clearing.
A ski instructor died in an avalanche in Formigal (Huesca). A further two people died in Huesca in a traffic accident.
And a man has died from hypothermia in an abandoned truck in Asturias.
Severe weather alerts remain in place across much of the peninsula with adverse warnings in effect through until at least Monday, March 5.