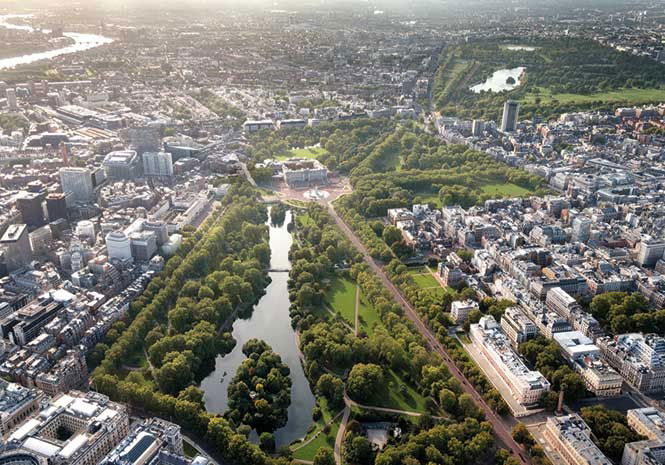 STATISTICS and their cousin averages are slippery customers.
On average when Bill Gates; of Microsoft fame and leader of the Gates Foundation, enters a restaurant everyone in the room, on average, is a billionaire.
Similarly, on average house prices in London recovered by the fourth quarter of 2017 and prices rose on average by £4,000 (€4,526) between November and December.
On average London houses now cost £488,000 (€546,000) according to the Land Registry.
Prices on average appear to be up by 5.2 per cent year on year.
Of course statistics and averages can be useful illustrations but they can also hide and disguise some spectacular outliers in the range of prices that houses command.
That we all place so much weight on statistics is a good reason to be very cautious of them as well.
Hidden in plain sight is one wealthy man's house.
Consider Dr Gert-Rudolf Frick, heir to the Daimler automotive dynasty who placed the Park House Estate on the market in September 2013 for an eye watering £105million (€118.8million).
Park House sits in more than half an acre of private walled gardens in central London. Half an acre of grounds close by the museum district in South Kensington to the west of Buckingham Palace and described as, 'a country house in the middle of London. From no window can you see a car passing by.'
Boasting six bedrooms, five bathrooms and seven reception rooms it was recorded as the 'finest house to come on to the market in the capital for 25 years'.
Despite adding a five bedroom house and two one-bedroom flats on the site as part of the package the Park House Estate failed to sell.
Recently reports appeared that a buyer has eventually emerged though it took three and half years to do so and a headline grabbing price cut too.
A cut of slightly more than sixty per cent.
Which is spectacular, though the selling price of £40million (€45.3 million) as reported is weighty and considerable in any language. The Park House Estate is without doubt exceptional as is the price sought and realised for it.
A news story headlining a price cut of one individual property or indeed a price rise does not signify a trend nor does it reflect the mood of the market as a whole.
It does speak volumes though of the value attached to a given property by a specific willing buyer and seller on any given day.
If you really desire that ideal villa you will pay as much as you can sensibly afford for it but no more than you believe it is worth and less if you can convince the seller.