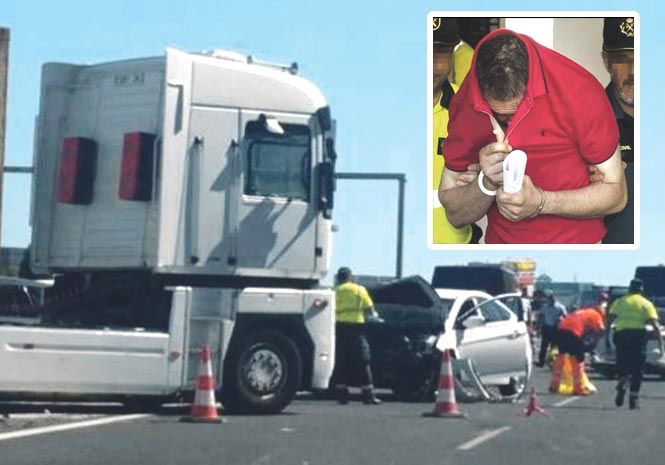 A GUARDIA CIVL OFFICER who caused a deadly car crash while high on a cocktail of drugs and alcohol can only serve a maximum of four years in prison.
The news has sparked outrage and comes after the Malaga Prosecutor's Office confirmed that the 45-year-old culprit, named only as Miguel CL, committed a 'thoughtless act' that was not premeditated.
And under Spanish law, this means that he can only be convicted for a portion of the most serious of the 14 crimes of which he is accused.
The sergeant, who was off duty at the time, was held after triggering a pile-up on the A-7 motorway near Torremolinos last summer.
He collided with a Renault car before spinning into a taxi carrying a family of tourists from Bahrain and Kuwait, with the impact killing two women aged 30 and 47 and a 25-year-old man while nine others including one child were hospitalised.
Prior to the smash the officer was driving at almost 150 kilometres per hour, 50 above the speed limit, and later tested positive for alcohol, cocaine and sleeping pills.
He tried to flee the scene in the wake of the incident, and when tracked down was described as having 'shining eyes and dilated pupils.' 
It later emerged that he had been investigated for inappropriate behaviour on six previous occasions.