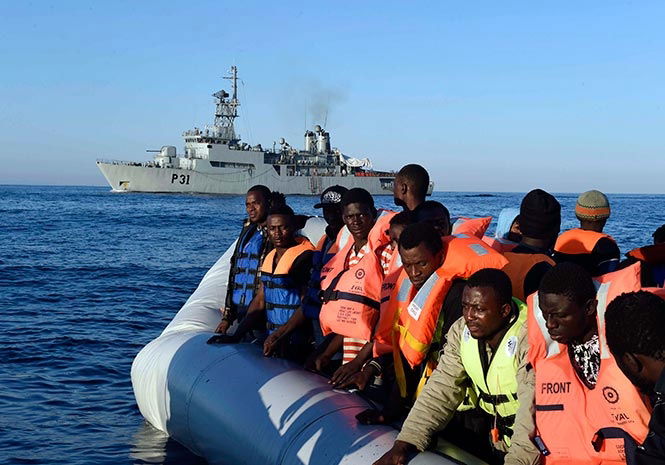 THE amount of people who came to Spain by boat as migrants stood at almost 22,420 last year, with nearly 250 people losing their lives at sea.
Migrants arriving in the country by land and sea numbered almost 28,590 in 2017. The amount of people travelling on other routes into Europe fell, according to a human rights group.
The Andalucian Human Rights Association (APDHA) said there were no adequate structures or means to offer people dignified treatment when they arrived.
This was evident in Malaga, Barbate and Motril, some of the main entry points for those arriving by sea, they added.
"The measures of containment agreed with origin countries, repression exercised against migrants and the closing Europe's borders have not been capable of stopping the movement of people," the group said.
"The reality is unbearable," they added.
More than 6,000 people have died trying to reach Spain in the last 20 years, according to data from APDHA.
The group said the figure could be higher because for every person that was confirmed dead there were two unaccounted for.
Extreme poverty, armed conflicts and a lack of opportunities for the future meant that for many leaving their countries for Europe was the only alternative, they added.
Morocco was the main country of origin for migrants arriving in Spain. Algeria, Guinea, the Ivory Coast, Gambia and Syria followed but sub-Saharan Africans were the largest single group, APDHA said.
Figures showed there was a fall in the number of women making the journey to Spain but that the number of migrant children arriving had risen by more than 66 per cent.
Wooden craft, jet skis, toy boats and surfboards were among the ways used to make the journey, according to the group.
APDHA said: "Barbed wire, patrol boats, returns, death and suffering cannot continue to be the response of this country to people fleeing war or hunger. History will judge us by the cruelty and inhumanity exercised by our rulers."