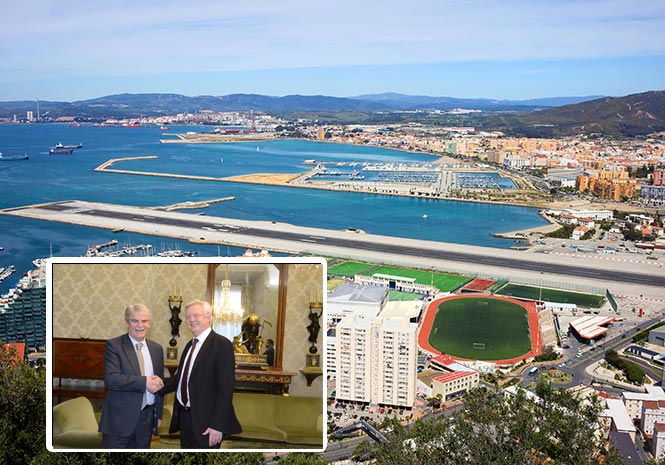 SPAIN has demanded joint control of Gibraltar Airport in the wake of Brexit.
Foreign Minister Alfonso Dastis spelled out the plans in an interview likely to infuriate the British and Gibraltarian governments.
Speaking to The Financial Times, the official said that Spain is seeking a bilateral deal which will include the two countries "managing the airport together" while co-operating more closely on tax fraud and tobacco smuggling.
He also admitted that the Spanish government's ultimate aim is to obtain sovereignty over the rock.
"Sovereignty is something we aspire to, that we are not renouncing, but in these negotiations it is not the issue," he said.
The UK government maintains that the airport is a British asset, with earlier talks about extending it into Spain having fallen through.
It is located on the narrow strip of land connecting Gibraltar to Spain, which Madrid says is illegally occupied, and Mr Dastis added that his country "has a claim" to the terrain.
The government last year won a controversial veto on any Brexit deal applying to Gibraltar, with any agreement between the European Union (EU) and UK needing to be signed off by "the Kingdom of Spain."
The rock was ceded to the UK under the 1713 Treaty of Utrecht, and a number of Tory backbenchers are furious that Theresa May's government has so far failed to tackle Spain head on.
But Mr Dastis said he was "cautiously optimistic" that "irritants" can be addressed during talks, adding that any deal would not necessarily have to be agreed in time for the crucial EU summit next month, when Britain will be aiming to seal a Brexit transition agreement.
He added that the government's main focus is on easing transport between Gibraltar and Spain, with ideas including a common border control and pre-registering frequent visitors.
The official also suggested that he might be prepared to accept a Gibraltarian presence during bilateral talks with the UK.
And he indicated that Gibraltar appears willing to discuss tax issues, with corporate tax currently at ten per cent on the rock compared with 25 per cent in Spain.
"We need some more co-operation with the Gibraltar or the UK tax authorities, but the situation has already improved," he said. "The Gibraltarians seem willing to co-operate; we need to see that in practice."