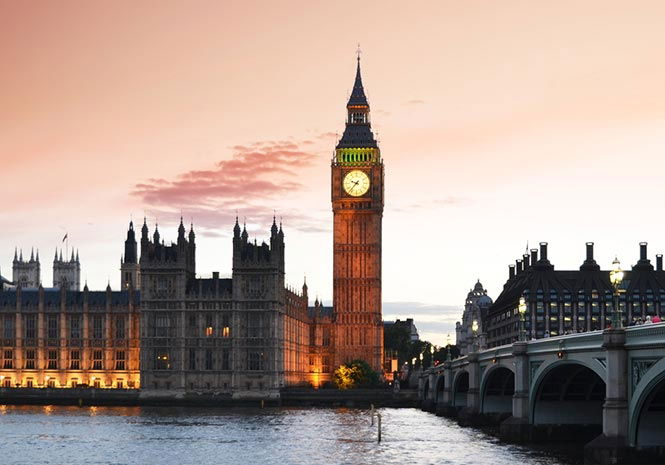 CHLOE SMITH, Britain's Constitution minister, has spoken for the government on a bill set to be debated today that would lift current restrictions on expat voting rights if passed.
The Overseas Electors Bill will end the 15 year limit on people from Britain who now live abroad casting a ballot in the country's elections if Parliament approves it.
The bill, tabled by Conservative MP Glyn Davies, will go up for debate in the House of Commons today.
Chloe Smith said the proposals had the support of the government and that she hoped it would be backed by members of parliament from all parties.
"British citizens who live overseas find themselves abruptly disenfranchised after they have lived abroad for 15 years, even where they still feel closely connected to our country."
"To many, this has been a terrible injustice," she said.
The constitution minister added that the bill would also enfranchise anyone who was previously registered to vote in Britain but now lives overseas.
"These changes are part of the Government's wider ambition to strengthen the foundation of democracy and continually increase voter registration by ensuring every voter's voice is heard."
She added that decisions taken in Britain still affected expats and therefore they should have their say in who should govern.
"I am grateful to the many campaigners over the years who have asked for this rule to be changed, with dignity and passion."
"The Government pledged in our manifesto to make this change and I'm proud to deliver it," she said.
Sue Collard, a Politics lecturer at the University of Sussex, wrote in an article for the London School of Economics that it seemed the government was committed to the plans.
She added the debate around the plans may become increasingly politicised if it makes it beyond the second reading.
"Opposition parties see the plans not as a progressive move to end the disenfranchisement but as a cynical ploy to increase Tory votes and donations," she wrote.
The Conservative government first made the pledge to grant expats the right to vote while David Cameron was Prime Minister in 2014.
Campaigners, including prominent war veteran Harry Shindler, have made demands to do away with the current 15 year limit for some time.
Many of them were reportedly angered that the government failed to implement the policy before the EU referendum in 2016.
Some campaigners proposed the creations of overseas constituencies, such as those in the legislatures of France, Italy and Portugal to represent expats. The government has rejected this idea.
British expats currently have one of the lowest levels of voter registration of any group. Around 20 per cent of those eligible registered on electoral rolls to vote in the June 2017 election, according to the British government.
An estimated three million people could be enfranchised if the bill becomes law, according to reports.