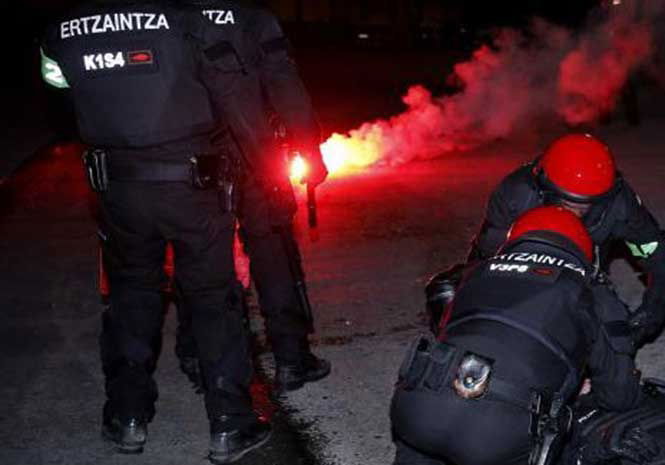 A POLICE officer has died tonight (Thursday) after supporters of Athletic Bilbao and Spartak Moscow clashed on the streets of the city in northern Spain.
It is believed the Ertzaina officer suffered a heart attack during the violent scenes in San Mames near the stadium that has left an unknown number of people injured.
The officer was rushed to the Basurto hospital but he could not be resuscitated.
Flares were fired and glasses, bottle, stones and even golf balls were used as weapons turning the area into a battle zone.
More than 600 police were on duty after warnings that trouble may erupt with the 2,500 travelling Russian fans.
Five people have been arrested so far – three of them Russians.
? ¡Batalla campal en Bilbao!




➡️ Estábamos avisados. Los ultras rusos han exhibido toda su violencia: han lanzado botellas, palos, bengalas, bolas de golf…

⛔️ Es LAMENTABLE ‼️@UEFA pic.twitter.com/hhep1tHcxz

— El Partidazo de COPE (@partidazocope) February 22, 2018