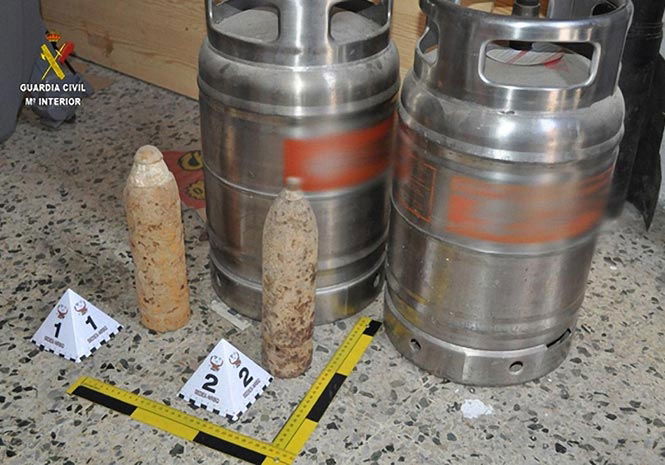 A MAN accused of trying to sell war weapons on the internet has been arrested by the Guardia Civil in Sevilla.
Police began their investigation after reportedly discovering two Spanish Civil War era artillery shells for sale on a second hand items website.
Guardia Civil explosives experts analysed the shells and found them to be 70-millimetre and 75-millimetre projectiles that were made in Granada and Sevilla. They also found a 9-millimetre pistol was up for sale.
Officers secured a search warrant to secure the weapons, fearing that they were at risk of exploding. They then arrested the suspect on charges of illegally possessing war weapons.
Explosive experts have since destroyed the shells after gaining authorisation from the courts.
The police operation is part of a wider effort to combat the illegal distribution of weapons and explosives.
Proceedings for the case have been sent to a court in Sanlucar la Mayor.