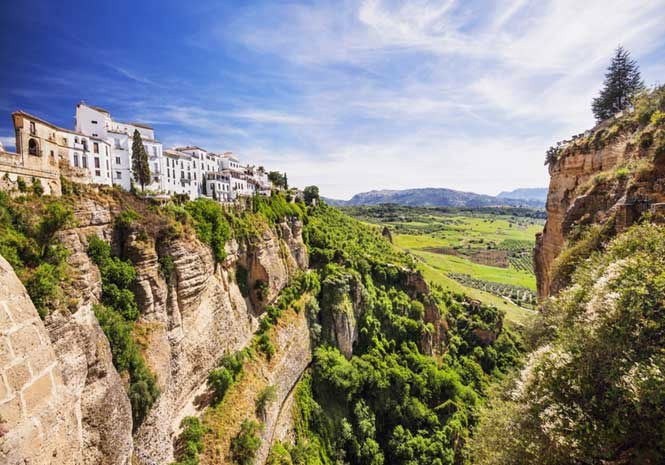 BLINK, and you may have missed this a change in the Andalucia Holiday Rental Licence law that could have a BIG impact.
It is little more than two years since the introduction of the landmark Holiday Rental Licence in Andalucia.
In that time, more than 26,000 properties have successfully been granted a holiday rental licence, according to the Department of Tourism.
Last week, on  February 7, a small change to the law came into effect.
Tacked on the end of a government-issued decree regarding camping and campsites (Decreto 28/2018), under Article 40 – the very last section of the decree – the government issued a modification to the requirements relating to holiday rental properties, and specifically those inland.
The amendment to the law applies to properties located in the municipal area of town or village with less than 20,000 inhabitants allowing them to register for a holiday rental licence. Previously, such properties would have had to comply with the regulations regarding rural holiday rental properties (Decreto 20/2002).
Homeowners in rural locations who previously did not meet the legal requirements to obtain either a rural holiday rental licence or a holiday rental licence can now apply for the holiday rental licence and immediately begin to promote their properties to potential guests and accept booking reservations for rentals ahead of what is expected to be another bumper summer for tourism in Andalucia.
Spain-Holiday.com forecast up to 40% increase in their property portfolio in the region following the change in the law. The website currently has more than 3,800 fully licenced rental properties on offer in Andalucia, including rural properties, that have passed stringent quality and security checks.
Commenting on the change in the law, Francisco Serrano, holiday rental industry analyst at Spain-Holiday.com said: "This seemingly minor amendment in the law regarding holiday rental properties in Andalucia is big news. It allows homeowners everywhere in Andalucia to be able to apply for a holiday rental licence and legally rent out their properties, even in rural locations, where properties previously didn't fall under the remit of the rural holiday rental law or the holiday rental licence law in Andalucia."
"Our previous homeowners who stopped renting out their properties for holiday lets when they could not obtain a licence are delighted with the news.
We welcome this as another positive step taken by the government to standardise the holiday rental industry that is inclusive for all property owners and meets the demands of the changing profile of a tourist. This change in law helps promote tourism not just in the popular tourist hotspots but also encourages visitors to explore the varied and charming aspects of the region of Andalucia and experience the famously friendly Andalucian hospitality."
In light of the change in requirements, Spain-Holiday.com offers assistance to interested holiday rental property owners to guide them through the process of applying for a holiday rental licence and also offers in-depth online guides including a useful translation of the Holiday Rental Law application form into English via their industry news blog – Rental Buzz – which has been viewed more than 70,000 times in the past two years.
Spain hit a record number of visitors in 2017, retaining its position as the number one holiday destination in Europe. More than 29 million tourists visited Andalucia. The region is a popular tourist destination for British tourists. Latest figures (2016) reveal 2.82 million British tourists visited the region and this figure is forecast to increase by 6% in 2018.