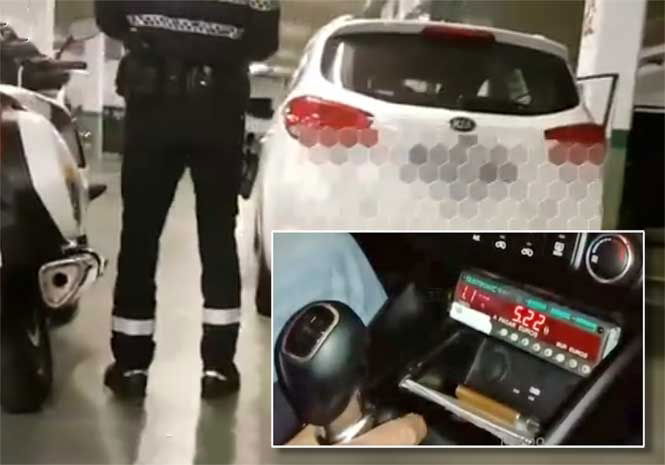 POLICE in Spain are investigating several taxi drivers who, it is alleged, have fiddled their meters to overcharge their customers.
Local Police offices in Sevilla in Andalucia, southern Spain, have also raided a workshop where it is claimed the electronic system was installed.
Pressing a button, the electronic device allowed the taxi driver to manipulate the final price of the passengers' journeys on the official meter.
The button was located below the gear lever out of sight of the customer. When drivers changed gear they could easily press the button that bumped up the price on the meter.
The city council in Sevilla, that licenses the taxis, issued a statement saying it believed the fraud only affected a 'small group.'
A taxi drivers' spokesman said, "It is not a massive fraud, but confined to a small group that has acted against customers, charging them too much, and against the professionalism that is assumed to the vast majority of taxi drivers in the city."
The city council stopped physical revisions of the taximeters more than a decade ago. Currently, only documentary reviews are required. But now there are calls for the physical revisions to be reinstated.
The Operation Button investigation is ongoing.
? Nuestro apoyo y reconocimiento para los #profesionales del sector del #taxi que llevan años prestando un ejemplar #ServicioPúblico y estrecha colaboración con #PolicíaSevilla en las calles de #Sevilla.
Gracias por vuestro apoyo#TransportePúblico #Movilidad
Cc @trafico_sevilla pic.twitter.com/uOKGIdibv6

— Emergencias Sevilla (@EmergenciasSev) February 14, 2018