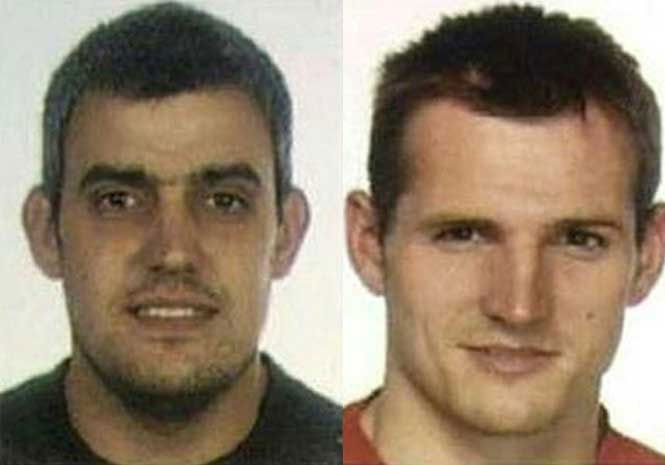 THE European Court of Human Rights has ordered Spain to compensate two convicted ETA members €50,000 for the "inhuman and degrading treatment" they suffered in police custody.
But the court did not uphold the men's claim that they had been tortured.
Igor Portu and Martin Sarasola were convicted of the 2006 bombing of Madrid airport's Terminal 4 car park and are both serving life sentences.
Following their arrest, the pair claimed they were kicked, punched and tortured by officers.
In 2010 a Spanish court convicted four members of the Guardia Civil of torture.
That verdict was overturned by the Supreme Court one year later, who said there was no proof that the men sustained their injuries in custody.
The men then took their case to the European Court of Human Rights in Strasbourg.
In its ruling, it said that "neither the domestic authorities nor the government had provided any convincing or credible arguments which could serve to explain or justify the injuries sustained by the applicants."
But it said that their treatment, while "inhuman and degrading", could not be considered as torture.
The court ordered Spain to pay Portu €30,000 and Sarasola €20,000 in damages for the infringement of their basic rights.