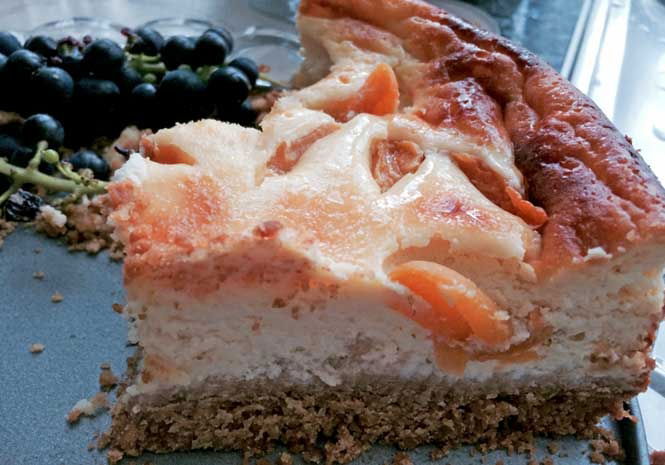 MY husband's family are from Norway. Over the years we have all been living in different places; London, Trondheim, Oslo. So we have a family tradition, to all meet in Spain twice a year.
It's a special time for us to spend quality time together; by the beach, exploring the zoo, playing by the pool.
Getting to bake is one of my favourite things to do with my gorgeous nieces (seven and nine-years-old).
They just love to help me create something in the kitchen. And I love to teach them new tricks.
And while it bakes, they spend the time working out how to eat it.
We try to communicate with my little Norwegian and their better English. And my mother-in-law as the key translator. It can be so funny trying to interpret "put that in there" pointing all the time.
This recipe we had lots of fun with, and it is quick to make. The only thing is they had to wait for it to bake for an hour in the oven. And it is best eaten the next day! Which meant they spent that night and next day by the pool, working out how it will taste.
My eldest niece, unfortunately, cannot eat gluten. So we managed to find gluten-free biscuits and used this for our base.
The girls found this one fun to make because we didn't have a robochef or rolling pin to crush the biscuits. So we had to improvise, they broke the biscuits up into a bag, placed it on the floor and stomped all over the bag.
They loved telling their papa, how he was going to be eating their foot-crushed biscuits.
I highly recommend you enjoy this recipe with your little angels.
We baked this one with berries we picked, but it also tastes amazing with apricot halves.
• Please visit www.BakewithT.com for the recipe