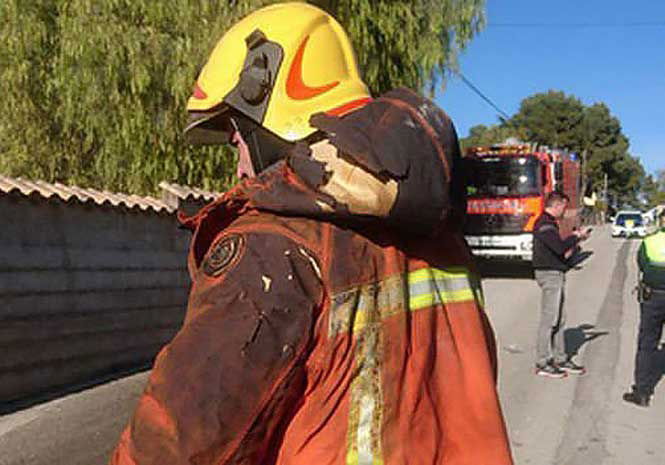 TWO baby girls have died in a house fire in Spain, this afternoon, and one of the parents has suffered burns.
The intense fire broke out in a three-storey family house in Ontinyent.
The emergency services control centre in Valencia received a call at 3 pm and firefighters from Ontinyent, Xativa and Alzira were sent to tackle the blaze.
After battling fire and smoke they found the bodies of the twins.
The father who had tried to rescue his daughters was taken to hospital suffering from burns.
The Guardia Civil are investigating the cause of the fire.