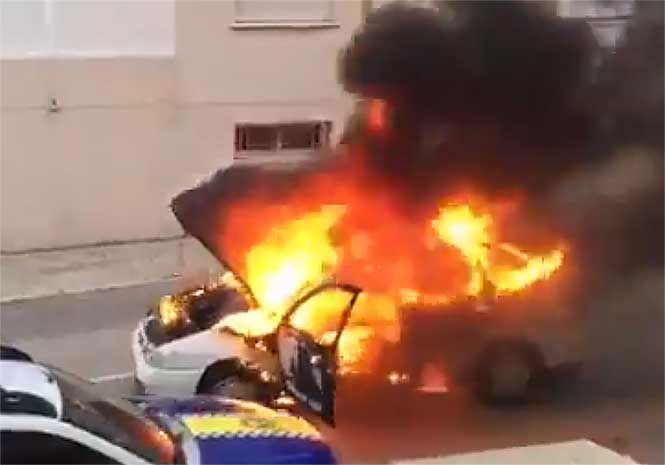 A CAR in a ball of flames sparked alarm when it suddenly started rolling downhill, out-of-control, in Spain.
Shocking video shows the driver-less vehicle, with flames and black smoke billowing from it, narrowly missed a police car and pedestrians as it careered 100 metres down the road before coming to a halt.
Luckily no-one was injured in the dramatic scene captured in Cocentaina in the province of Alicante.
It is believed car driver had parked the car and got out of the vehicle after a warning light came on.
? Impactante vídeo de la intervención de esta mañana en #Cocentaina. Un coche se incendia y se precipita calle abajo. El perímetro de seguridad estaba bajo control en todo momento. pic.twitter.com/B6v8FzU8An




— Bomberos de Dipu ALC (@BomberosDipuALC) February 4, 2018