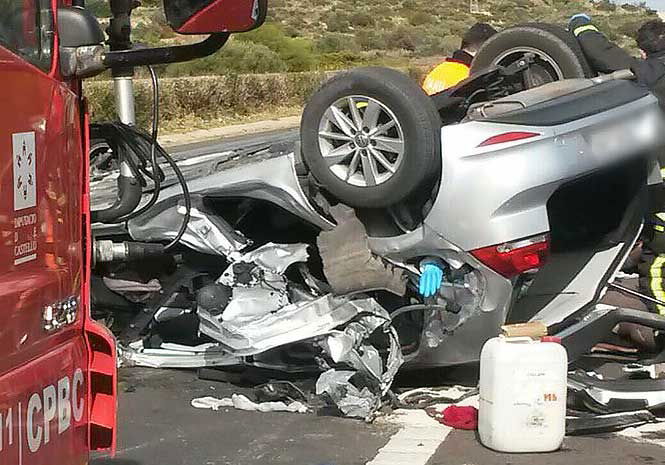 EMERGENCY services have confirmed that a 26-year-old woman has died in a road traffic accident this afternoon (Saturday).
Her 13-month-old son and her partner, 26, have been rushed to hospital.
The accident happened on the AP-7 at Torreblanca in the Castellon province.
Firefightes had to cut the occupants free from the wreckage of the overurned car but paramedics couldn't save the life of the woman.
The lorry driver was not injured.
The Autopista del Mediterráneo runs from French border all the way so the south of Spain in Algeciras.