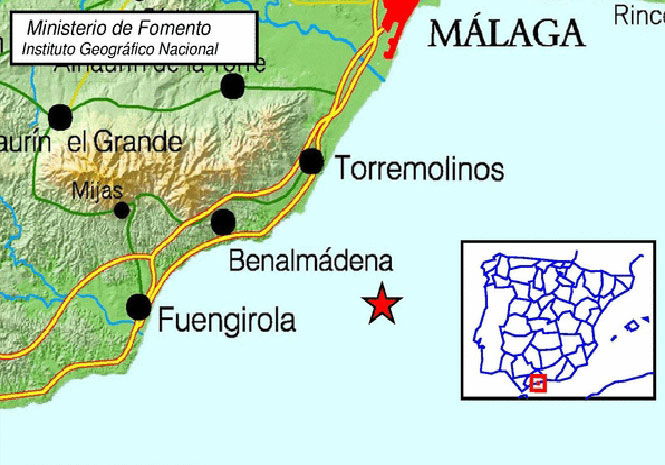 SPAIN'S National Geographic Institute has reported a minor earthquake at 4.40am this morning (Thursday) just off the Costa del Sol.
The epicentre of the 2.6 magnitude quake was in the sea just south of the holiday hotspots of Fuengirola, Torremolinos and Benalmadena at a depth of 93km.
It comes just a day after southern Spain was rocked by nine earthquakes in less than 24 hours.
Four of them were recorded in the Alboran Sea, south of the Costa del Sol with magnitudes of 2.3, 2.4, 2.6 and 3.0.