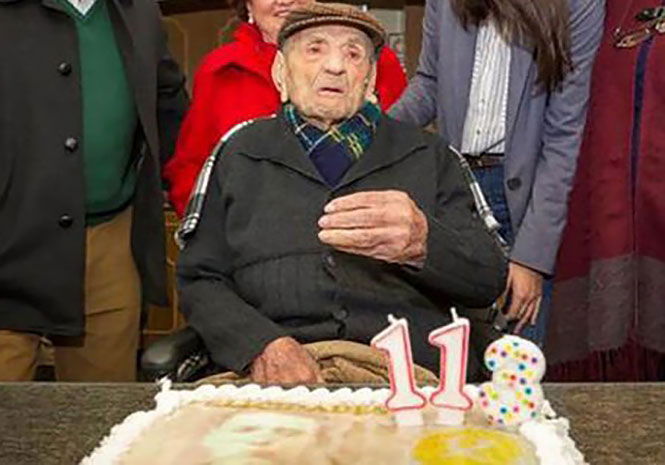 THE OLDEST man in the world, Francisco Nuñe, from Spain has died aged 113-years-old.
Francisco, a supercentenarian, and who was recognised by the Guinness Book of Records, passed away last night (Monday).
Daughter, Antonia, announced the death of her father who passed away at around 10.30pm.
The town mayor, Antonio Carmona, said all the town were grieving.
Resident of Badajoz he was born, 13 December 1904, in Extremadura and joined the army at the age of 19 to fight in the Rif War.
He had his kidney removed when he was 90 and a cataract operation aged 98, and was a veteran of the Spanish Civil War.
Francisco was nicknamed 'Marchena' after his resemblance to Andalucian flamenco singer-songwriter and actor Pepe Marchena.
The oldest man ever whose age has been verified was Jiroemon Kimura (1897–2013) of Japan who died at the age of 116 years, 54 days.