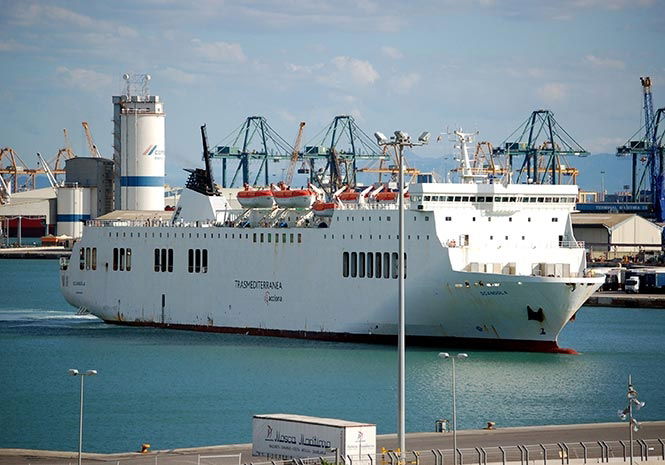 FERRIES scheduled to sail from Almeria to Melilla have been suspended today following bad weather.
Around 800 passengers are expected to be affected by the cancellations services between Almeria's port and the Spanish enclave in Africa.
The 9.30am ferry has been suspended altogether. The 5pm Almeria-Melilla voyage on the ship Fortuny has been delayed to 11pm and will now be undertaken by the Sorolla.
Voyages from Melilla to Malaga and 2pm and from Malaga to Melilla at 12.30am have also been cancelled.
Trasmediterranea, the firm which runs the services, have said they will refund tickets at face value to customers who request it.
Passengers will also be able to swap their ticket for another voyage, the company added.
Tomorrow's schedule is currently set to go ahead as planned.