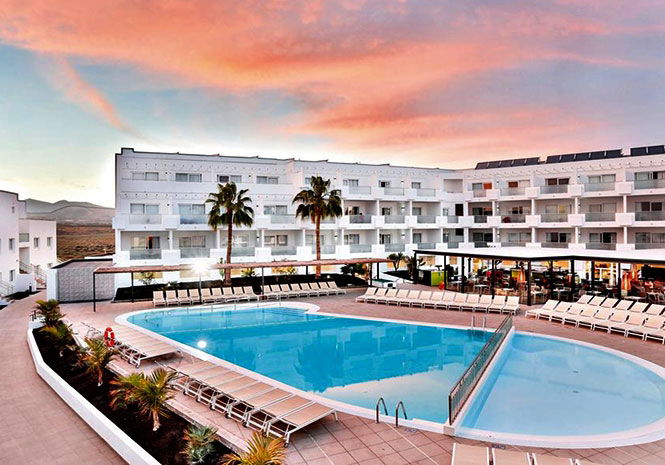 HOLIDAYMAKERS heading to some Spanish resorts this summer will be able to reserve their sunbeds in advance thanks to a new service from Thomas Cook.
It could mean the end of the mad early-morning rush to reserve loungers in guests' favourite spots.
UK managing director Chris Mottershead said, "We're excited about Choose Your Favourite Sunbed, particularly for families that want to secure a number of beds together in a specific spot."
The company will now reserve your sunbathing spot for £22 for the duration of your stay.
The scheme is being trialled in three hotels from the end of February and will be available in 30 hotels this summer.
A couple of Spanish resorts in the Canary Islands will be amongst the first offering the new service.
The Sunprime Atlantic View Suites & Spa in Playa Del Ingles on Gran Canaria and the SENTIDO Aequora Lanzarote will be taking part.
Only a proportion of a hotel's sunbeds will be bookable to ensure there are still sunbeds for those who do not want to pay the premium.
Thomas Cook say that if you're staying at a hotel where Choose Your Favourite Sunbed is available, and you're eligible to use the service, they will send an email six days before you travel with instructions on how to book.
They tell guests to "simply follow the link in the email to see a map and pool plan of your hotel. It'll show all the available sunbeds and their prices. Then all you have to do is decide where you'd like to be. Maybe you want a nice cool corner in the shade? Or perhaps you want to be close to the kids' pool? The choice is yours."
"Head off on your holiday knowing that when you arrive at your hotel, you'll already have your chosen sunbed reserved; perfect for your needs. And what's more? It'll be yours for the duration of your holiday, meaning it'll still be there when you come back from your lunch. So relax and enjoy!"