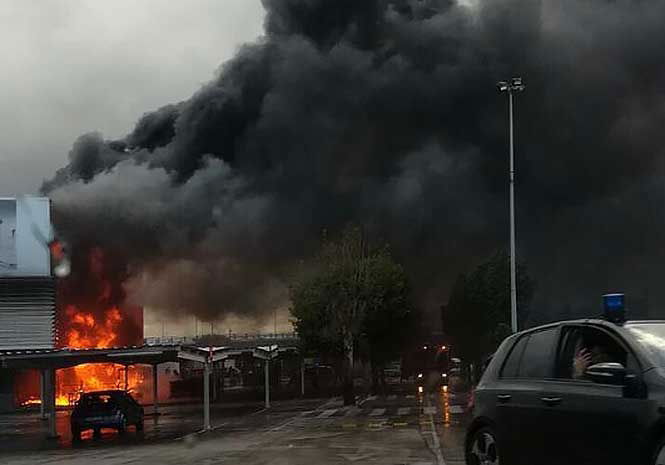 EMERGENCY SERVICES are at the scene of a major fire at the Carrefour Alameda store in Malaga this afternoon (Sunday).
Flames can be seen at the entrance to the store and a huge plume of black smoke is rising from the scene and hanging over the city.
First reports suggest the fire started in the parking area and was fanned by strong winds as the city remains on an orange severe weather alert.
Firefighters are tackling the blaze and police have sealed off the commercial centre.