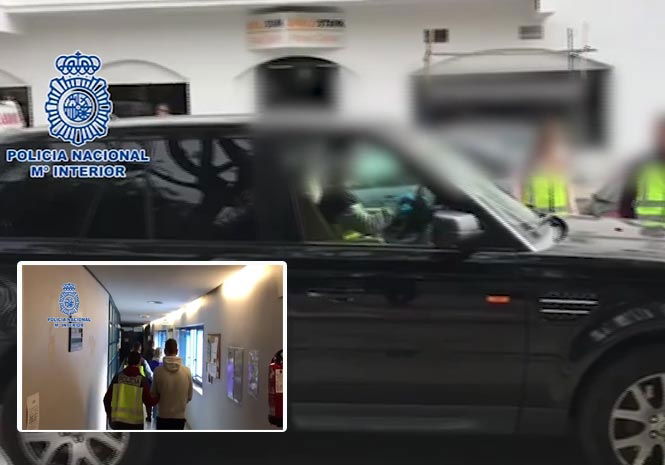 POLICE continue to probe the death of a 59-year-old British expatriate on the Costa del Sol.
The victim's son, 30, his Spanish girlfriend, 20, and a second British man, 37, are now free after being quizzed by investigators.
But they must present themselves to a Spanish court twice per month until the case is resolved.
The woman has had her passport rescinded and is banned from leaving the country after it emerged that she was at the wheel of the black Range Rover which killed her boyfriend's father.
The incident occurred on the luxury La Alzambra housing estate near Puerto Banus, Marbella.
A neighbour came across the victim's body on the street a few metres from his home.
He was carrying a passport and driving license, but the names did not match, and he was found to have a criminal record.
According to initial reports, all four were in the car before the deceased got out.
In their statements, the three held said that he must then have fallen in front of the vehicle, and that they failed to stop and help him because they did not notice the impact.
The woman was reportedly driving because the others had been drinking alcohol.
{mp4}1471344{/mp4}