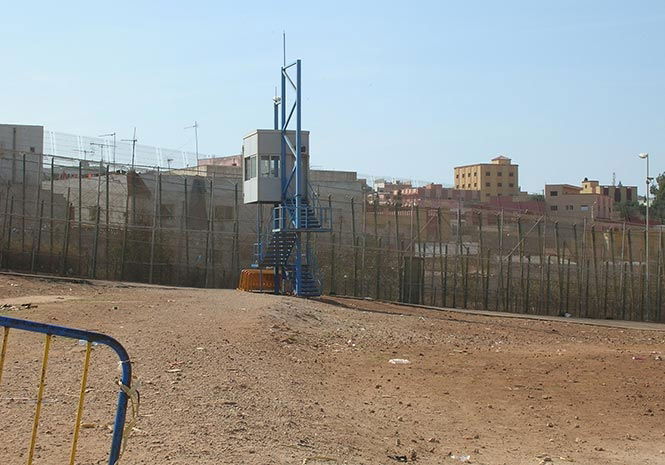 A MAN has died in a stampede at the Moroccan and Spanish land border, according to media reports.
Several others were injured in the stampede at the Barrio Chino border post near the Spanish enclave of Melilla. At least three of those were injured on the Spanish side of the border.
The man, 39, died of cardiac arrest, according to Moroccan government sources.
The stampede reportedly began after crowds suddenly rushed the turnstiles from the Moroccan side of the border.
The border post, which is used by thousands of people every day to transport goods into Spanish territory, was closed until order was restored.
A total of 11 people were injured on the Moroccan side of the border according to the country's human rights association.
The news follows other stampedes which have taken place on the border in recent months.
Two women were killed at the Tarajal II crossing near the Spanish enclave of Ceuta and the Moroccan town of Fnideq last week.
Four women porters were trampled to death in crushes at the same border crossing last year.
The majority of people who use the crossings to transport goods are women. Thousands of female porters travel between Cueta and Morocco daily, according to estimates.
Spanish authorities have imposed a limit of 4,000 per day.