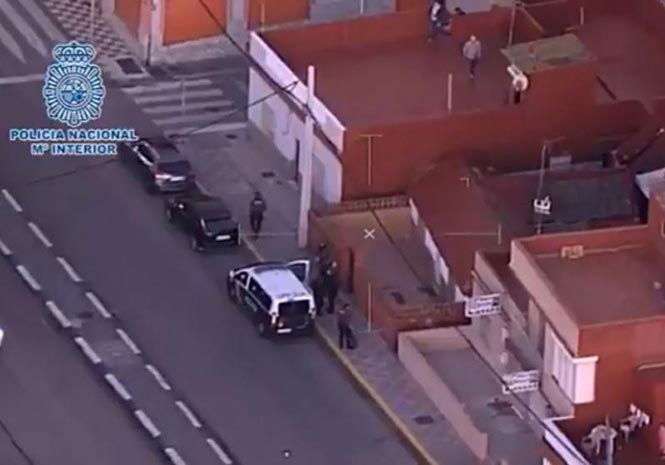 A SOPHISTICATED gang of drugs traffickers face jail after ten people were held in La Linea de la Concepcion, Cadiz.
The arrests come after a year-long probe by National Police investigators.
Investigators revealed that the smugglers used a high-tech radar surveillance system to keep tabs on police activity in the area, allowing them to transport large shipments of hashish across the Strait of Gibraltar undetected.
The gear was installed in two beach front houses in La Linea, with the crew also setting up a series of lookout points along the coast, with members pinpointing the precise locations of police boats and helicopters in both Spanish and Gibraltarian waters.
They also used satellite telephones to set up secure connections, and were able to provide real-time information to their own boats.
Once in Spain, the drugs were unloaded into camouflaged high-end 4×4 vehicles on quiet beaches before being taken to a secret location patrolled by armed guards.
Detectives swooped on 16 properties in La Linea plus a further two in Manilva and Estepona, Malaga.
In addition to the radar equipment, 22 guns – one semi-automatic – more than 70,000 kilos of hashish, €50,000 in cash, three speedboats and around 230 vehicles were seized, while further arrests have not been ruled out.