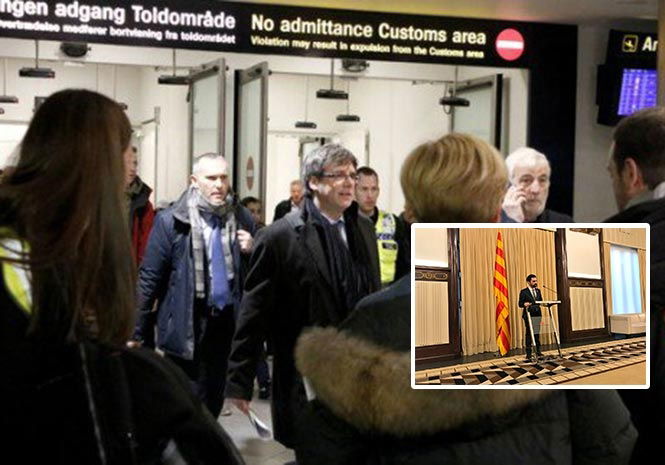 THE newly elected Catalan parliament speaker has backed Carles Puigdemont as the "only candidate" for president despite Madrid pushing to reactivate his arrest warrant.
Supreme Court judge Pablo Llarena has since blocked the move.
Roger Torrent said on Twitter that he was "aware of the personal and legal situation" the deposed Catalan leader is in but argues that it is his duty to "do all in my power to ensure that MPs can express themselves freely."
The separatist parties – ERC, Junts Per Catalunya and the CUP – currently hold a two-seat majority.
Mr Puigdemont left Belgium for the first time in 80 days to fly to a debate over the Catalan situation at the University of Copenhagen.
Madrid submitted the petition to reactivate his European Arrest Warrant as soon as he landed in Denmark, having warned him not to leave Belgium over the weekend.