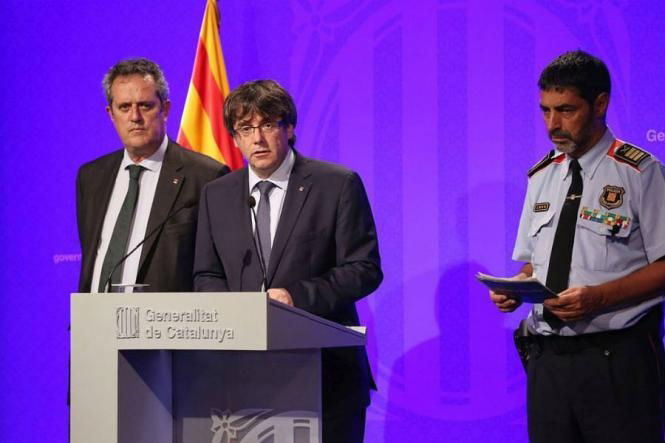 THE DEPOSED Catalan President, Carles Puigdemont, is set to travel to Denmark on Monday as the independence crisis rumbles on. 
Puigdemont is currently in Belgium, after he fled from Spain following the fall out from the illegal independence referendum. 
But by going to a conference in Copenhagen next week, Puidgemont can prolong his stay in Belgium. 
His first public trip since fleeing is unlikely to see him arrested – because Spain has withdrawn a European arrest warrant, meaning he is free to travel around the continent. 
If he comes back to Spain, he risks arrest on charges of rebellion, sedition and misuse of public funds. 
Under European freedom of movement rules, EU citizens can stay in one country for three months, before having to leave – at least in theory. 
So by going to Denmark and returning to Belgium he can stay for another three months in the country. 
Puigdemeont is still hoping to rule the region from abroad, after a pro-independence coalition deal was agreed. 
He leads the largest party in the deal, but legal experts in Spain have said it is unconstitutional for him to rule from abroad. 
Lawyers in the Catalan parliament have said he needs to be physically present to be sworn in as president and the Spanish government have said they will take legal actions if he attempts to rule from abroad. 
Negotiations are ongoing. 
Like a number of other representatives, Puigdemont was not present when the regional parliament was sworn in. 
The University of Copenhagen conference is titled "Catalonia and Europe at a crossroads for democracy?"