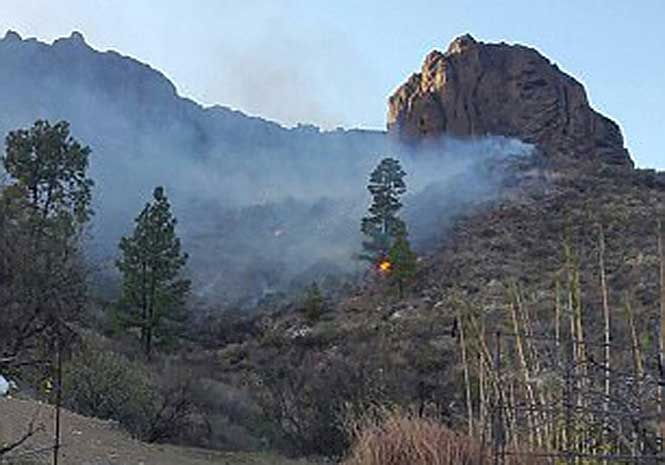 A 55-YEAR-OLD British man has been arrested after allegedly starting a fire on the holiday island of Gran Canaria.
The blaze affected nearly an acre (3,000 sq m) of land between the Soria y Las Niñas reservoirs.
The man, only identified by police with the initials N.P.P., has reportedly admitted accidentally starting the fire.
He was apprehended following a tip-off from local residents who had reported seeing a man camping in the area. 
It is claimed that the man was cooking next to his tent when the blaze broke out.
The forest fire was quickly brought under control by the emergency services with the assistance of a helicopter.
Although the area is considered at a low risk of wildfires during the winter months there are some areas in the south of the island that are very dry.
The Brit could face a maximum prison sentence of up to five years if formally accused and convicted of negligence.