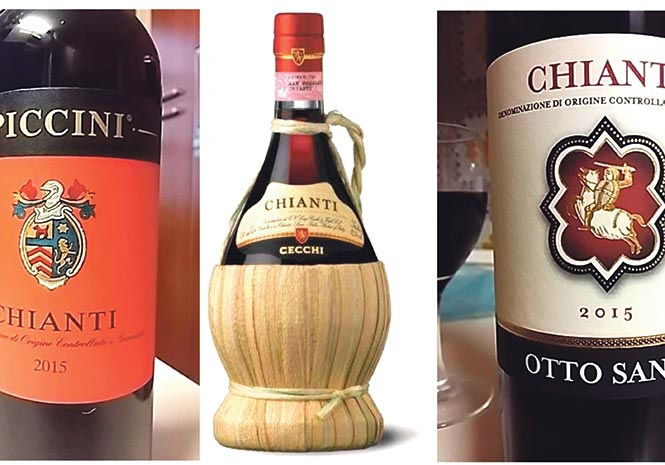 THERE is more to Chianti than the now rarely used classic bottle in a straw basket – known as a 'fiasco' –  that was made famous by Italian restaurants in the '70s.
An Italian red wine, Chianti derives its name from the Tuscany area known for its landscapes, art and food where different types of soil and micro-climates result from rolling hills with altitudes of 250 – 610 metres. 
To retain its name it must be produced in the Chianti region and made from at least 80 per cent of Sangiovese grapes, with possible blends of Cabernet, Merlot or Syrah to soften the finished wine. 
Following the Second World War, with an emphasis on quantity over quality, the reputation of Chianti plummeted. But over the last 30 years it has been revived with the introduction of modern and innovative wine-making techniques.
Today, most Chianti falls under two major designations: basic level and the Chianti Classico DOCG which produces the largest volume of DOCG wines in Italy.
Basic level Chianti has medium-high acidity and tannins with minimum alcohol level of 11.5 per cent and juicy fruit notes of cherry, plum and raspberry. This wine reaches peak drinking quality between three and five years after vintage. 
Chianti Classico can age from six to 20 years with a predominant floral and cinnamon spicy bouquet and aromas of tobacco with minimum 12 per cent alcohol and seven months ageing in oak.
Other higher end versions are: Chianti Classico Gran Selezione,  Riserva and Superiore. 
Chianti's acidity makes it flexible with food pairing, particularly with Italian cuisine that features red sauces as well as beef, lamb and game.  
It can range in price from €3 to upwards of €30 for high-end versions.
Happy tasting.