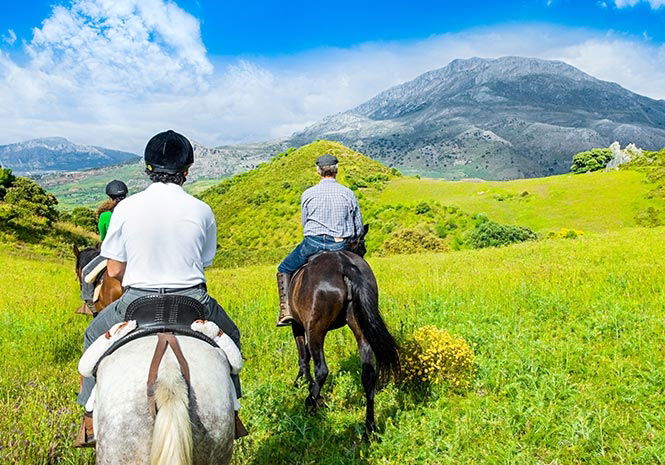 SPAIN is expected to be named the world's second most popular tourist destination, according to the United Nations (UN).
The country seems set to replace the United States of America in second place, behind France.
The UN's World Tourism Organisation (UNWTO) says the final count will be published in spring, but it expects Spain's estimated 82 million visitors to take it past the USA.
In 2016, Spain welcomed 75.3 million visitors, 17.8 million of them from Britain. That put the country just behind the US, who recorded 75.6 million visitors, while France's 82.6 million total meant it easily came first, according to the UNWTO.
But France was far behind the USA – who easily beat Spain into second place – on international tourism earnings.
©UNWTO
The UNWTO said that Europe saw an 8% increase in international arrivals on last year, primarily from tourism to the Mediterranean.
There was a 13% growth in Southern and Mediterranean Europe, the organisation added, labelling the figures "extraordinary".
Mariano Rajoy, the Spanish prime minister, claimed last week that tourism numbers have soared, adding that wages in the tourism industry have grown significantly.
But the country is not necessarily united in hailing the arrival of more tourists.
In Barcelona, tensions have been rising for years about the impact of tourism on the city. Anti-tourism demonstrations – which highlighted the impact on the local housing market, among other things – have been some of most notorious of those that took place around Europe last year.
Rental bikes and tour bus tyres were reportedly slashed in the city.
Mallorca and San Sebastian are some of the other prominent Spanish locations for anti-tourism protests.
But this does not appear to have put tourists off coming to Spain.
And nor do security fears, following the terror attack in Barcelona last August, or the Catalan crisis, though this was blamed for a drop in visitor numbers to the region.
Worldwide, international tourism grew by 7% to reach a total of 1.3 billion, according to the UNWTO.
The organisation's Secretary-General, Zurab Pololikashvili, said: "International travel continues to grow strongly, consolidating the tourism sector as a key driver in economic development. As the third export sector in the world, tourism is essential for job creation and the prosperity of communities around the world.
"Yet as we continue to grow we must work closer together to ensure this growth benefits every member of every host community, and is in line with the Sustainable Development Goals".