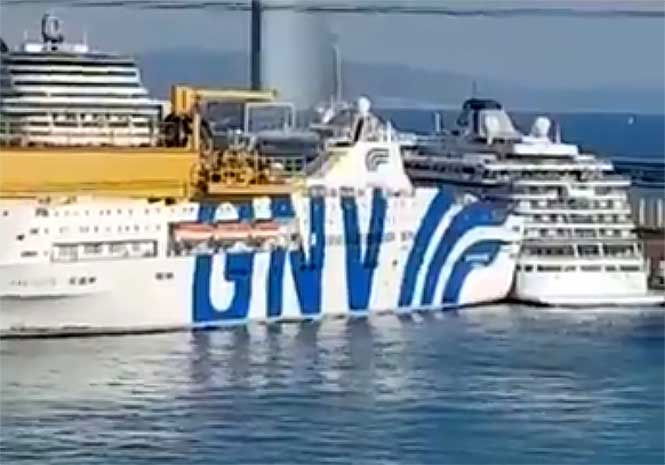 A FERRY arriving from Tangier has hit a docked cruise ship in the Port of Barcelona, Spain.
A port spokesman has confirmed that the Fantastic ferry from the Grandi Navi Veloci company collided with the Viking Star cruise ship, which was docked at Terminal B in the port.
There a no reported injuries on either vessel and damage is currently being assessed.
It is not yet known if the collision was a result of mechanical failure or human error.
Un barco de GNV (la compañía q alojó a la @guardiacivil y la @policia) ha colisionado hace unos minutos contra un crucero atracado en el @portdebarcelona. Esperemos q no haya víctimas pic.twitter.com/0n42XhYZfT

— Portuaris CNT (@PortuariosCNT) January 12, 2018