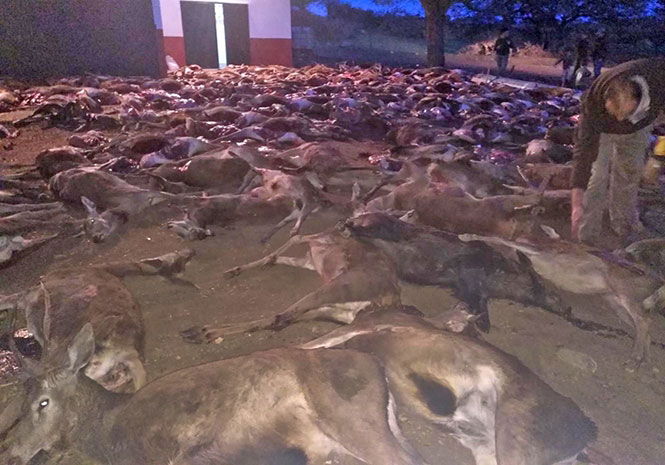 ENVIRONMENTAL group Ecologistas en Acción and political party Izquierda Unida have called on authorities to investigate the massive slaughter of deer and wild boar in southern Spain.
The huge cull took part in an area affected by the wildfires last September in the municipalities of Zufre and La Granada de Riotinto in Huelva province of Andalucia.
The blaze devastated more than 4,000 hectares of forest land.
The cull  took place on December 30 and groups have expressed alarm at the scale of it and called on the Junta de Andalucia for an explanation to 'justify this massive slaughter of animals'.
In addition, the IU has called for the suspension of another hunt that is scheduled for Saturday.
And they have said the Junta "must act with much more sensitivity than it has shown and transfer the wildlife to other locations where they can continue to live."
The Junta has said that the hunt on December 30 was authorised and part of an integrated plan to restore the area faster by reducing the livestock grazing in the area.
They added  that "wildlife control is never done with pleasure", but "it is the best and only solution."