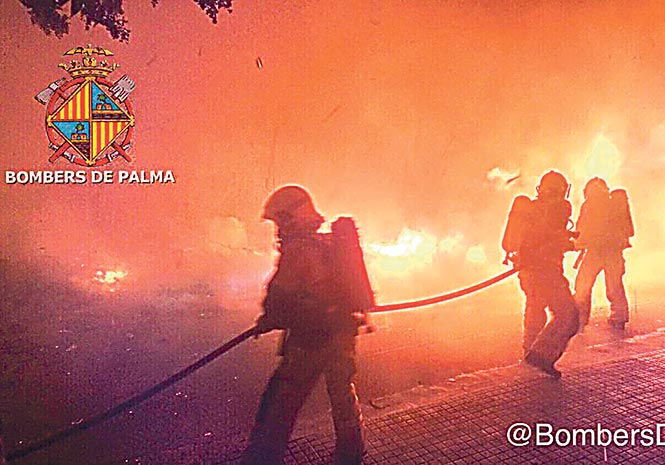 POLICE are on the hunt for a suspected arsonist after multiple incidents of bin fires in Mallorca.
Firefighters in Palma were called early on Tuesday morning to put out two large fires after several bins became engulfed in flames.
Huge flames rose from bins in the neighbourhood of El Molinar at approximately 3am and less than half an hour later, similar flames rose from bins in Coll de Rabasa.
Emergency services were able to quickly extinguish the flames, but two homes, a parked car and a telephone pole were reportedly affected by the fires.
According to Spanish media, further bins were then found on fire in the Ciutat Jardi neighbourhood in the evening around 11:30pm.
Firefighters again acted quickly to put out the fire but the extent of the damage caused by the blaze is currently unknown.
It is not yet known whether the incidents are linked, but police reportedly believe that it is the same person/people behind the fires.
An investigation is reportedly now underway.