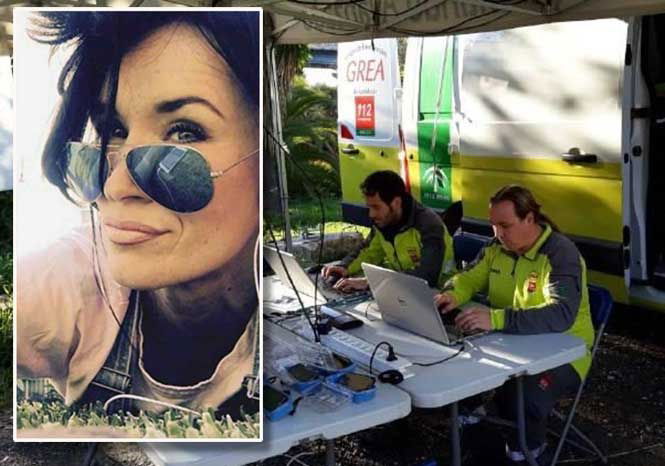 THE emergency services in Spain have intensified their search for a British mother-of-two who has not been seen for over a week.
National Police, Local Police, firefighters and members of the Civil Protection group have joined efforts to find 35-year-old  Rebecca Muldoon who went missing from her Marbella home leaving her children alone.
A command post has been set up in the Camino del Pilar area to facilitate the coordination of the search groups.
It is reported Rebecca vanished without money, her passport and her mobile phone is dead.
 
National Police sources have confirmed that they attended an alleged case of domestic violence at the woman's house on January 1.
Her partner was arrested and due before the courts the following day.
But Rebecca didn't appear at the court as a witness so officers attended the house again.
Neighbours told the police that the two children appeared to be alone in the house and the woman had disappeared.
Rebecca's sister, Sabrina Foakes, has pleaded for the public's help.
Speaking to the Euro Weekly News she said, "I appreciate everyone's concern, please help find my sister!"
If you have seen Rebecca or have any information please call the National Police on 091.
Activado un dispositivo de búsqueda para localizar a una mujer de 35 años desaparecida en #Marbella #Málaga #GREA pic.twitter.com/4hxF8bLlSQ

— Emergencias 112 (@E112Andalucia) January 11, 2018