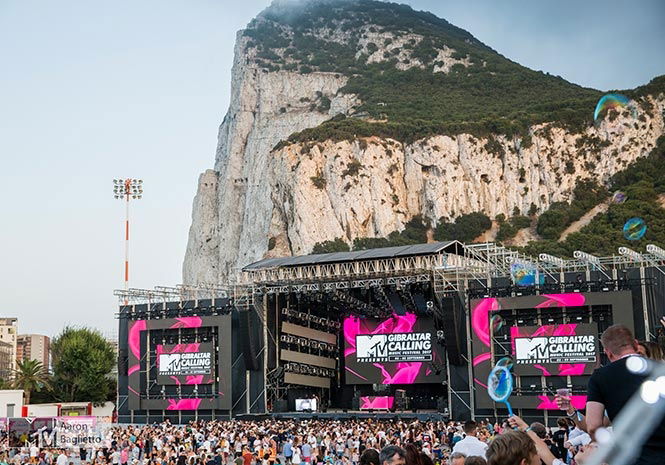 THE 2018 MTV Presents: Gibraltar Calling music festival will take place on Friday 21 and Saturday 22 September at the Victoria Stadium.
This year's event will be later than previously, due to Gibraltar's commitments to host FIFA matches at the Victoria Stadium.
Doors will open at 3pm on both Friday and Saturday afternoons and by staging the event on Friday and Saturday, attendees, event staff and volunteers will have the chance to recover on Sunday before returning to work on Monday.
No mention is made at this stage as to whether the government will be making Friday 21 a new national holiday as children should, in theory, be at school on that day.
Early bird tickets will go on sale from noon today (Thursday) at gibraltarcalling.com. Early bird ticket prices are:
2 Day General Admission £89
1 Day General Admission £75
2 Day VIP £359
1 Day VIP £320
As in previous years, tickets for children aged 12 and under (on 22 September 2018) will be admitted free of charge when the child is accompanied by a ticket-holding adult. Further information on children's tickets will be available in due course.
The festival's producers will make the first artist announcements in the coming months and these will include chart-topping artists for the Main Stage alongside heritage acts on the Classic Stage.
Once again, MTV Presents: Gibraltar Calling will see some of Gibraltar's best musical talent share a stage with global superstars