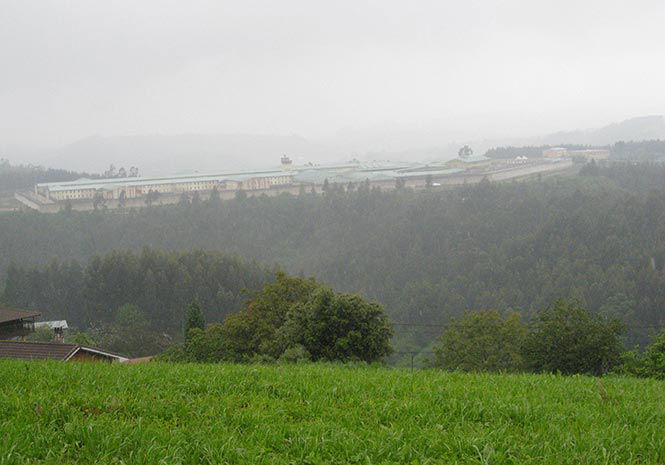 A PROBE has been launched after a prisoner declared dead by a trio of doctors woke up inside a mortuary in northern Spain.
It comes after an inmate named as Gonzalo Montoya Jimenez was found sitting unconscious in a chair at the Villabona prison, Asturias.
Prison medics were unable to find a pulse leading two of them to pronounce him dead, before a third doctor sent by a court confirmed their diagnosis.
The man's loved ones were even informed of his death.
His body was sent to a hospital mortuary in Oviedo and reportedly marked in preparation for a post-mortem examination before forensic scientists heard noises coming from his body bag.
He was transferred to the Central University Hospital of Asturias where he remains in intensive care under watch by the Guardia Civil.
Hospital officials told Spanish media that they suspect the bizarre incident to be a case of catalepsy, a condition which causes a person's vital signs to slow down and their posture to become rigid.