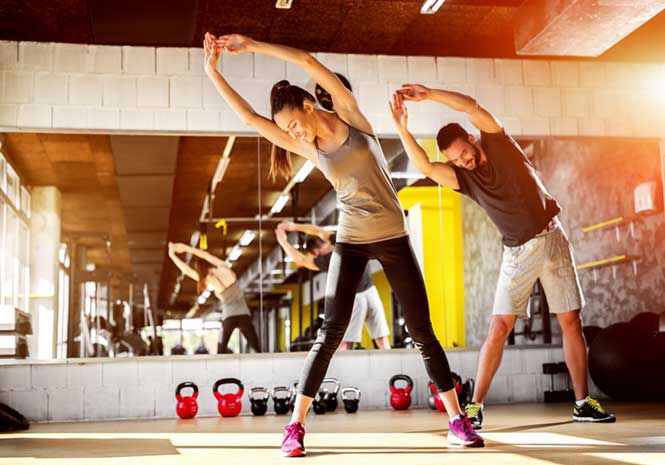 HOW long did your New Year's resolutions last?
The majority survive less than one week and most are to do with health. Giving up smoking remains a popular resolution, as is to go to the gym.
Indeed gyms sign up many memberships in January though most of those new members turn up only for three sessions before fading away; a significant subsidy for those who last the course through the year.
The sporty clothing invested in obviously lasts longer than the willpower in so many cases, with those new white trainers the very thing and trending on all the fashion sites. So a win there.
I made a resolution some years ago, to walk. Having started with a mile I slowly worked up to a minimum four miles every day.
The gentle start was a bit painful at first as my knees were not used to walking further than the car, but now I often walk much further and it's just normal.
The plaudits I have had from the usual health is wealth fans I bank, together with the all round general improvement in the way I feel.
Meanwhile news that computer chips have a flaw that affects all my technology is not a good way to start the year. I use several laptops and two cell phones (don't ask!) as well as one of those televisions that almost makes the tea, blending in terrestrial and satellite broadcasting and more. The suggestion that I may have to replace the lot is more than annoying , as is the realisation that many companies – banks included – may not do so. This is a cause for anxiety.
As it's Monday I expect to hear from all of the suppliers of my essential gadgetry that a software patch has been released and I will spend the rest of the week downloading and installing said software patches!
The Consumer Electronics Show is now open in Las Vegas; a distraction of course through the flood of gadgetry launched or introduced annually. All those new gadgets that I will not be able to live without, though I did manage not to buy a refrigerator with an integrated web camera last year.
True willpower!
Looking forward to the London Boat Show that is opening on Wednesday gives a pointer towards summer and confirms that the days are lengthening noticeably.
• Nick, writer of the Monday Morning blog, was a piece of the 'luggage' of expat parents in his youth but has based himself in London; limpet like, for most of the last four decades working in global media.