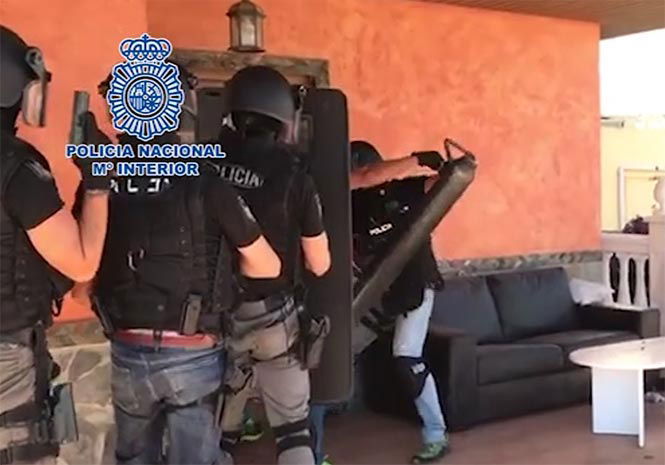 A MAN who opened fire with a submachine gun in a Costa del Sol strip club has been held in Norway.
The 30-year-old Dutch suspect was arrested in capital city Oslo after a European Arrest Warrant was issued in his name.
He was reportedly living under a false name using a forged Dutch passport, and had burned the tips of his fingers to further conceal his identity.
It comes in the wake of a violent incident at a Marbella nightspot last September which saw the fugitive beaten up by four men.
He managed to escape but returned an hour later wearing a hood before producing the gun and firing at his assailants, one of who returned fire with a pistol he had managed to sneak through security with the help of a member of staff.
Five people were wounded during the shootout, with four hit by bullets.
Six people were held at the club after police swooped on the scene, but the Dutchman fled in a car and has been on the run ever since.
The vehicle – which had been rented under a false name – was found abandoned and completely burned out a day later.
Among those held at the time were a 30-year-old Frenchman from Marseille wanted by authorities in his home country for homicide and weapons trafficking.
During subsequent raids on three homes investigators seized guns, ammunition, six high-end cars, a series of false vehicle license plates, €12,660 in cash, and 21 mobile phones.