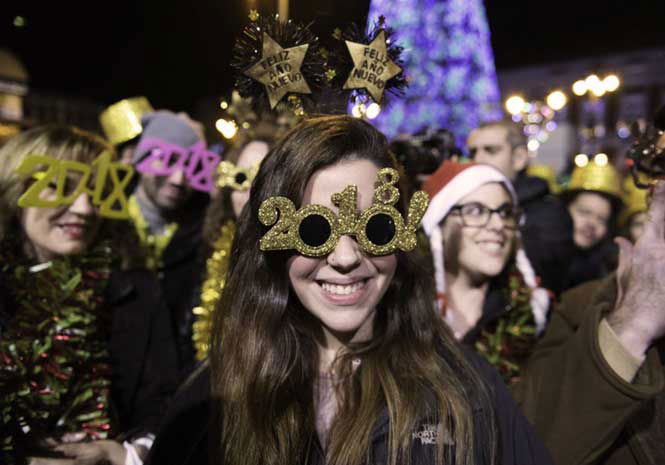 THOUSANDS of revellers partied well into the morning as Spain rang in the New Year at the stroke of midnight.
Up and down the country people were trying to eat their 12 grapes, one for each strike of the clock, which is supposed to bring you good luck and prosperity for the year ahead.
The biggest party was in Madrid's Puerta del Sol square where 20,000 people joined in the countdown and witnessed the fireworks that followed.
Amid security concerns this year the city council restricted the number of people who could join the celebrations.
Thirty-five extra CCTV cameras monitored traffic in the area and a National Police helicopter beamed live images direct to the control centre.
Feliz 2018 from Madrid!#Madrid2018 pic.twitter.com/2l9oCzTKtM

— #Theatre (@RusseLucas) December 31, 2017



? Miles de personas ya han dado la bienvenida a 2018 con 12 campanadas… Así fueron las preúvas ayer en la Puerta del Sol: https://t.co/49y6TZjd2p #FelizAño pic.twitter.com/MNIEjh8qqM

— Ayuntamiento Madrid (@MADRID) December 31, 2017