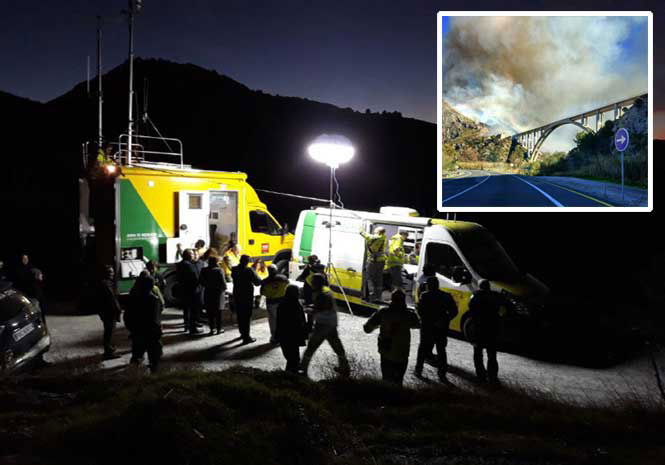 A HUNDRED firefighters have tackled a forest fire that was burning in Granada province in Andalucia, southern Spain.
The 112 Andalucia emergency control centre received more than 200 calls alerting them to the blaze.
Although air support was withdrawn in the municipality of Vélez de Benaudalla overnight specialist ground crews from INFOCA have continued working through in darkness to control the blaze.
Late last night (Friday) the Level 1 threat was deactivated as the risk to property or population diminished.
No personal injuries or damage to property has been reported.
Incendió forestal en la zona del tajo de los vados en #VélezdeBenaudalla @Plan_INFOCA pic.twitter.com/NlcntC4qk3




— Juanjo Romero (@jrgnueve) December 29, 2017