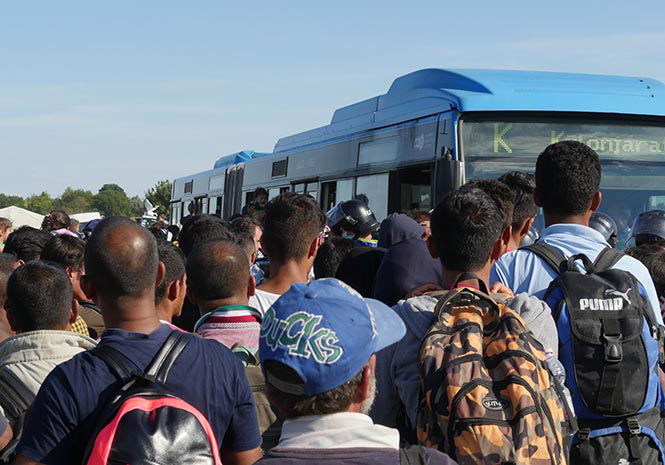 THE government have been accused of dumping around 50 people in a Granada bus station without any help or explanation, according to Spanish media.
The migrant group, believed to be from sub-saharan Africa, were reportedly left in a bus station in the city in mid-December.
They had been rescued from the sea having arrived by boat.
After being put on a bus they were "abandoned" at the station "without further explanations or any help at the bus station," Jemi Sanchez, Councillor for Social Rights of the City of Granada, told El Pais.
"They ran out of resources, not knowing what city they were in," he added.
Sanchez claims that an activist group were alerted to the situation and, after informing local social services, they managed to find accommodation for the whole group, albeit spread across the city.
There are accusations that similar incidents have occurred in Malaga and Almeria.
Spain has had to deal with the highest number of migrant arrivals of any European country, according to the United Nations Human Rights Council (UNHRC).
Between the start of 2017 and November 30, nearly 26,000 – of the 171,300 people arriving Europe – arrived in Spain. That's an increase of 106% compared to last year.
Last week, the UNHRC told Euro Weekly News that Spain "lacked a national strategy" for dealing with migrants.
Maria Jesus Vega, a Spokesperson for the (UNHRC) in Spain, said: "There is an urgent need to develop preparedness and contingency plans to provide an adequate response to the situation for which UNHCR has been long advocating and offering its support."