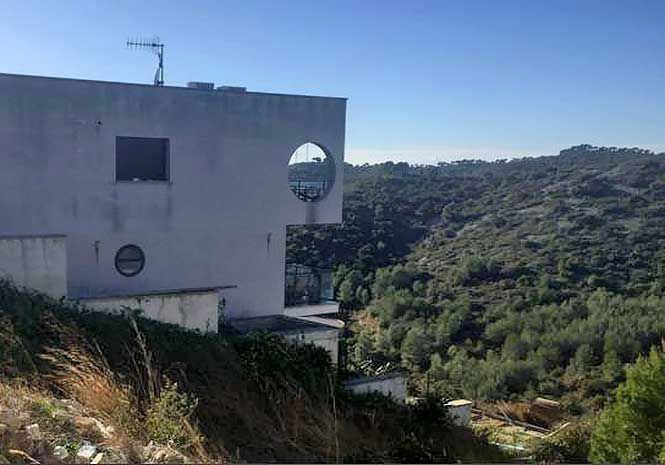 A MAN has died in Spain during Storm Bruno when he was blown off the third-floor balcony of his home by high winds, Catalan authorities have confirmed.
The man fell into an interior courtyard but, despite the attempts of ambulance crews, he could not be revived.
The accident happened as the man was attempting to carry out repairs to a window at his home in the town of Segur de Calafell, in the province of Tarragona as winds of over 100 km/h per hour were measured.
Another 47-year-old man died in Alcúdia in Mallorca while practising windsurfing.
Storm Bruno has caused problems all over Spain, with winds of up to 140 km/h measured along the northern coastal regions of Galicia, Asturias, Cantabria and the Basque country.
In Cataluna alone more the emergency services received more than 500 calls about falling trees, unsecured scaffolding and billboards.
Train operator Renfe also said that rail was affected in some parts of Tarragona province.
Ten flights bound for Bilbao's Loiu airport were diverted.
In the port of Gijon in the Asturias waves of more than 10 metres were recorded.
Granada's Sierra Nevada ski resort was closed as winds whipped up to 100 km/h.
Beaches in Motril suffered significant damage due to the storm.
The ferry service from Tarifa to Tangier in Morocco was suspended because of the gale forces winds.
Fifty Spanish provinces had yellow or orange weather warnings in place with some continuing today.
Northern regions are also on alert for snowfall, which could see between 10-30 centimetres of snow accumulate in areas over 800 metres above sea level.
The areas that have yellow and orange weather alerts in place today (Thursday) are shown below: