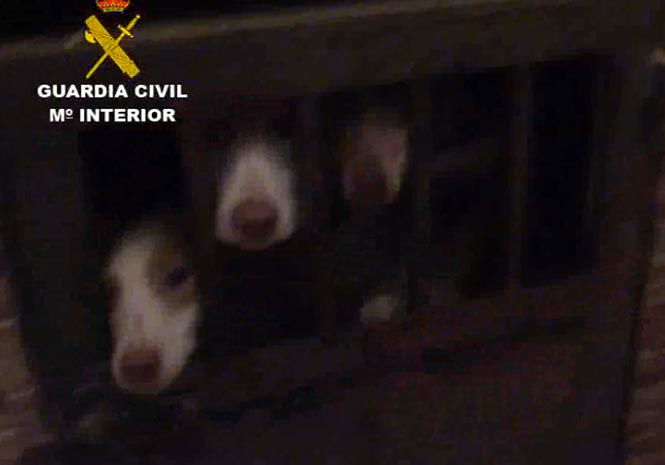 A TOTAL of 22 people have been arrested following investigations into the theft and resale of hunting dogs in Andalucia.
The Guardia Civil carried out seven house searches in Granada and Malaga provinces from which a huge haul of different illegal items were found including 42 dogs of different breeds, 19 guns, ammunition, various drugs used on the dogs, a microchip injector, marihuana plants, phones, four vehicles and €2,000 in cash.
So organised was this group which was based in Granada but operated in Malaga province that they even took orders for specific breeds using one individual to infiltrate various hunting groups in order to make an accurate list of the various dogs and their whereabouts.
As the investigation continued, officers discovered that a group of four people were hunting illegally and filming brutal attacks by pit bulls which they then shared amongst their friends.
The investigation of eight others suspected as being part of a criminal organisation continues and those arrested will be charged with a number of different offences.
These include theft, drug trafficking, public health offences, arms trafficking, illegal possession of weapons, theft and use of a motor vehicle, falsification of an official document, money laundering and animal abuse.