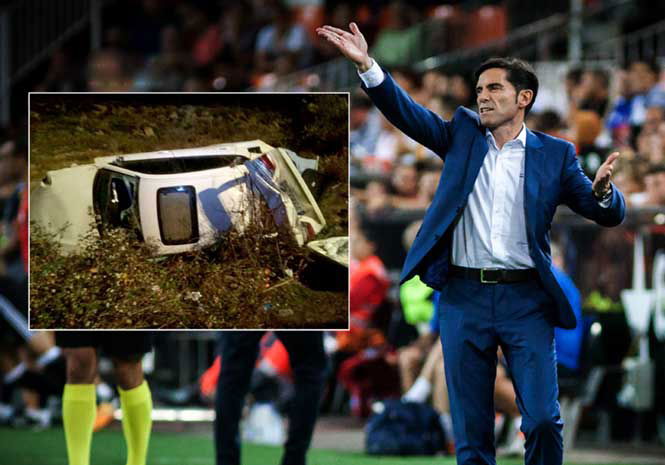 SPANISH football coach Marcelino García Toral had a lucky escape after his car hit a wild boar on a motorway in northern Spain.
He was returning to the Asturias with his wife and mother for Christmas when his car struck a wild boar that was crossing the AP-68 at kilometre 124.
The boar was killed in the impact and the car spun off the road.
Marcelino and his two passengers were treated at the hospital in Logroño. He was discharged but it is reported by some Spanish media that his mother remains in hospital.
In a statement, released through the football club, they said, "He wanted to publicly thank the doctors and all the staff of the Hospital San Pedro de Logroño, for the treatment and affection received by him and his family during their stay.
"He also wanted to thank the Guardia Civil traffic police and the firefighters of Logroño for the speed and effectiveness after the accident suffered this morning when his vehicle collided with a boar. And finally, he would like to show his gratitude to all the people who have taken an interest in his health and that of his family."
The coach is on holiday until Friday, December 29, when his Valencia team return to training to prepare the first two games of 2018 against Las Palmas in the Copa del Rey and Girona in the league.
Así quedaba el vehículo después de impactar con el jabali y salirse de la vía… pic.twitter.com/GHn2GGmeDA

— Bomberos Logroño (@bajominimosbomb) December 24, 2017