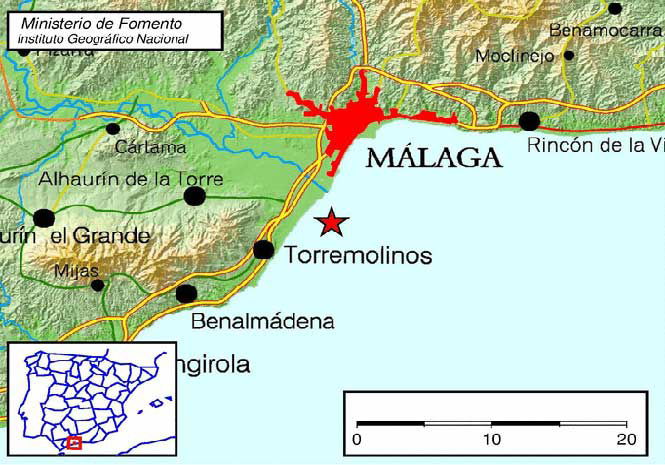 TWO earthquakes, both with an epicentre just off the coast of Torremolinos, were recorded on the Costa del Sol this morning.
Spain's Instituto Geográfico Nacional recorded the first, measuring 3.0 on the Richter scale, at 2.10am and the second at 5.09am with a magnitude of 3.1.
Both were recorded at a depth of 79kms.
There are no reports of any damage from the two tremors near the popular coastal hotspot that is in the province of Malaga.