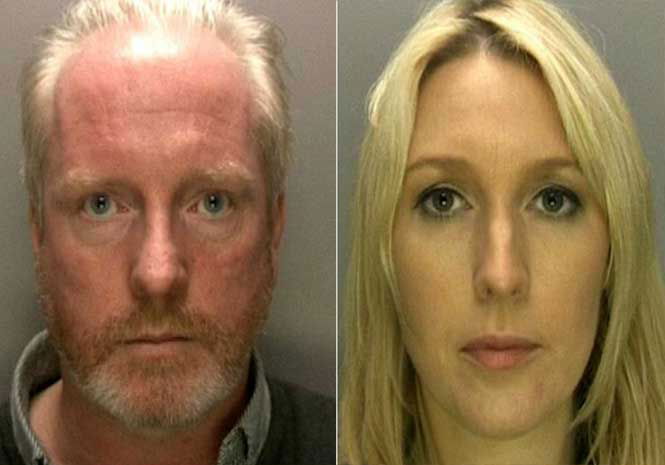 WEST MIDLANDS POLICE has vowed to pursue Simon Price, the crooked ex-boss of Birmingham Dogs Home, for the fortune he stole from the charity.
Fearing his damaging deception was about to come to light, he flew alone to Barcelona, Spain, leaving his wife a note to say,  "Sorry, I need to go away for a while – I need time to think."
However, he voluntarily returned to 'face the music', said Judge Patrick Thomas QC who jailed former CEO for five years after he admitted syphoning off almost £1-million pounds from the Solihull-based animal rescue centre between 2012 and 2016.
Wife Alayna Price − previously the charity's Commercial Manager and Head of Fundraising − was given a two year jail term suspended for two years for her part in the fraud conspiracy and money laundering.
Financial investigators in the force's Economic Crime Unit began probing the pair's dealings last November when the Dogs Home reported £399,274 was missing from the sale of a Trust property in New Bartholomew Street, Digbeth.
They discovered 37-year-old Simon Price − who oversaw the sale and directed solicitors − instructed proceeds to be paid into his own bank having claimed it was a business account used by the charity.
He was arrested on 10 November on a flight back from Barcelona and in police interview admitted stealing more than £650,000 − money donated by members of the public for animal welfare − and squandering it through online gambling.
Enquiries revealed he created bogus invoices from solicitors, construction companies and marketing firms − and authorised payments straight into his own bank account − while his wife stole £250,000 left to the charity by people in wills.
Detective Constable Arron Cox from the Economic Crime Unit said the pair's home in Somerton Drive, Marston Green, plus another property they owned and rented out in Wheelwright Road, Erdington, had been seized by West Midlands Police.
He added: "We have control of those properties and will be looking to seize them under the Proceeds of Crime Act and sell them… with the profit being handed back to the Dogs Home.
"We will also be looking to take whatever other assets or cash the couple has that we can show was accrued through this fraud and again refunding the charity. We will do all we can to ensure as much money is paid back as possible.
"This fraud was motivated by pure greed: between them they took home handsome salaries but still felt the need to steal from the charity. And of course they were taking money that had been donated by generous people in the West Midlands and beyond − money that was earmarked for animal care but instead was splashed on gambling and a lavish lifestyle."
Simon and Alayna Price − who were both of good character with no previous convictions − admitted 11 and five counts of fraud, respectively.
Both assisted the police investigation and entered guilty pleas at the earliest opportunity.