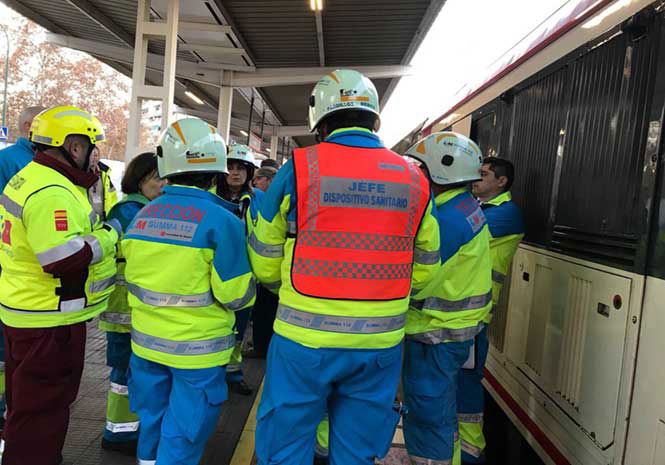 A COMMUTER train has hit the buffers at the Alcalá de Henares railway station near Madrid this afternoon (Friday).
At least 45 people on the Renfe train from Atocha on the C7 line have been injured according to sources at 112 Madrid emergency control centre.
Most of the injuries are described of a mild nature and ambulances are on the scene attending the injured.
The four in a more serious condition have been transferred to hospitals in the area.
ℹ️ Actualizamos datos. Alrededor de 45 personas han sido atendidas ya por #SUMMA112 en el accidente de Cercanías de #AlcaláDeHenares. Cuatro de ellas de gravedad. Del resto, la mayoría son leves con contusiones y crisis de ansiedad. Trabajando tambien #BomberosCM pic.twitter.com/e1eNZcv4Wu

— 112 Comunidad Madrid (@112cmadrid) December 22, 2017