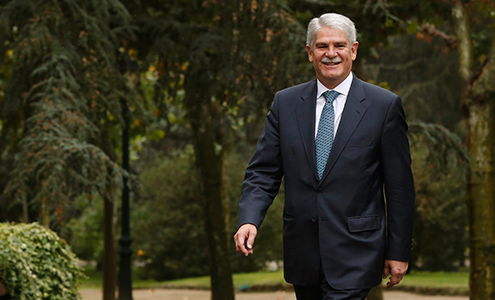 FOREIGN MINISTER Alfonso Dastis met with representatives of associations of British and Spanish citizens in Madrid yesterday (Wednesday).
They are all worried about the possible problems of Brexit as they may affect Spaniards in Britain and Britons in Spain.
The groups were The3million, Spaniards in the UK – Surviving Brexit and British in Europe EuroCitizens all of whom look for the Spanish government to safeguard their positions following Brexit.
The minister reiterated that Spain and the European Union has an absolute intention to protect the rights of citizens of the EU residing in the UK and the British residing in a member state of the EU which he said underlined the defence of the principle of non-discrimination based on nationality.
He also thanked them for their work in promoting the interests of those who are most likely to be affected and confirmed that any final decision will be made by the 27 European States and Great Britain.