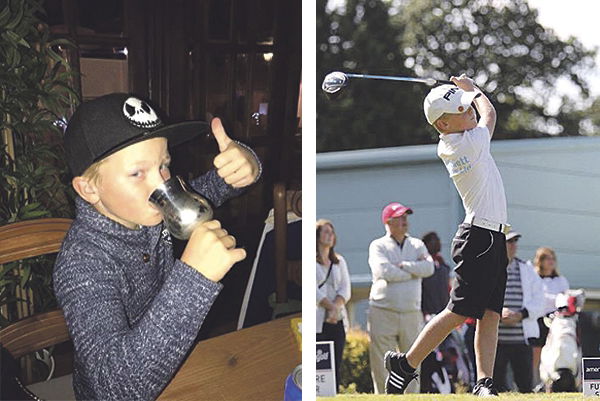 GOLF wonderkid Oliver Strang has returned from his international tour, claiming the European Junior Golf Championship title.
The eight-year-old from Caceres came a close second in the UK Kids Grand Final in England, missing out by just one shot and beaten by a child two years his senior.
He then came third in the Wee Wonders Grand Final in Scotland and third in the American Golf Championships in England.
His top three finishes in multiple competitions in the UK qualified him for the European Junior Golf Championship, a three round competition in Spain, where Oliver dominated the field, winning by eight shots and shooting nine over through three rounds of nine holes.
The young golfing ace has now set his sights on an event in Australia and is hoping his recent successes will help garner some sponsorship for the lengthy trip down under. The US Kids golf Australian Open starts on January 21 next year and Oliver will be hoping to return with yet more silverware. 
His father Christopher Strang said "he has the drive to be the best and loves the game."
Oliver's Facebook page, Oliver Strang – road to the Masters, has also attracted a sizeable following of people who believe in his dream to make it as a professional golfer.