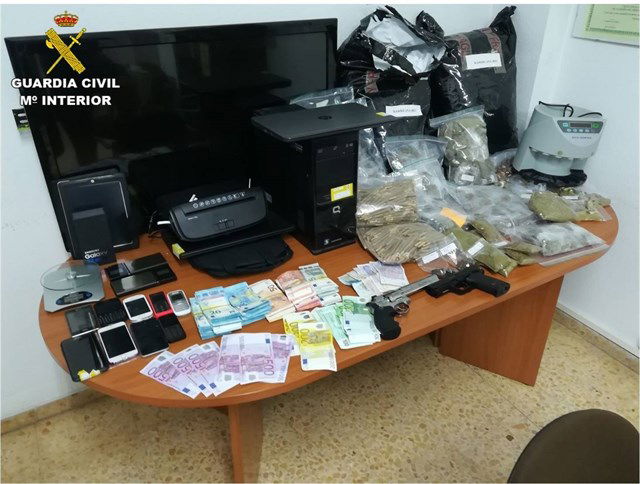 GUARDIA CIVIL officers raiding an Alfaz cannabis club found almost 10 kilos of marijuana stored there.
As well as the drugs, the Guardia Civil also impounded €15,000 in cash and two replica pistols.
A Spanish woman, a Briton, two Dutch nationals and a Luxembourg national, whom investigators considered the organisers, were arrested on drug trafficking charges and belonging to a criminal organisation.
They have now been released with charges.
The Guardia Civil in Altea, made suspicious by "much coming and going" began investigating the club in April. 
They found it was used by 1,400 people, many of them illegal associates without formal guarantors.  
The club was visited by a considerable number of foreign residents and tourists, Guardia Civil sources said, many arriving in taxis to avoid arousing suspicion.
When intercepted on leaving, those found to be carrying marijuana were charged with possessing drugs in an outdoor public area.